Leaning In and Lifting Up
Mentoring is voluntary, though sometimes it becomes extremely worthwhile for mentors skill development and career progression as well. It takes lot of courage to be empathetic and share your success mantra for paving way for others success. Mentoring is about motivating and encouraging your mentees. It's all about empowering others in identifying their goals and helps them achieving it, without being prejudice.
Mentors are the trusted role models for the mentees – people who have been there and done that. They lead by example by sharing their experience, knowledge and wisdom in achieving mentees career goals and up skilling them. Mentees gain confidence and get a sounding board to discuss issues both related to work and life.
Lean In India "Leaning In and Lifting Up" Mentoring program aims at affiliating the women from Tier II city with the mentors from Tier I city. It will be an online program; one mentee would be assign to one mentor, based on a detailed competency assessment of both mentor and mentee. Time commitment from mentors would be one hour per month over skype or phone call.
Are you a woman based in Tier II cities of India?
Do you run your own business or are employed at a firm or a student?
And are you interested in mentoring support from seasoned professionals and looking to benefit from their experience and network?
We have some good news for you! Lean In India, is excited to launch an online platform– Lift UP, that connects women from Tier II cities to experienced coaches.
We invite you to apply for this program by filling a simple survey that will take no more than 3 minutes of your time. This program provides personalised support to women in these cities through online mentoring. Starting March 2020, you can work with a dedicated mentor who will help you achieve your professional goals and aspirations.
Apply online and avail this wonderful opportunity!
P.S. – President Barack Obama proclaimed, "Every day, mentors set a positive example, sharing their time, knowledge and experience and play an essential role in preparing others for a bright future."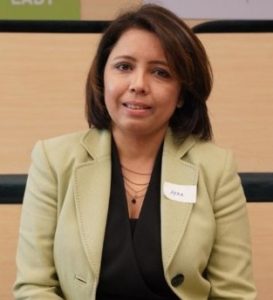 Experienced Leader with a demonstrated history of working on medium to large projects for various financial clients. Strong Product delivery and people management skills. Certified Safe Agilist with hands on experience in driving the Release train for large program. A seasoned delivery manager in IT who started from a small city with a computer degree and travelled the world. Established my niche in people and process implementation, always taking risks in life and reached where I am today.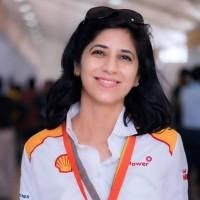 20 years of social impact and business experience spanning across a wide spectrum of industries from Banking, Consulting, Telecom to Energy, having held global, regional and country leadership roles.
Apart from being skilled in corporate social responsibility, community & stakeholder engagement, circular economy & sustainable development, brand & reputation management, change management, program management and business excellence (lean six sigma black belt) – passionate about making the world a better place by leveraging current skills and continuously learning new ones!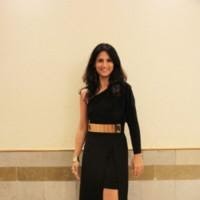 Yukti Kapoor Mehandiratta
She is an Erickson Certified Coach (ICF accredited) and Former Gladrags Mrs India (Runner up) offering Leadership & Etiquette coaching (personal) to individuals, experiential training to Corporates and Entrepreneurs, and Finishing courses to academic Institutions. She runs her own company "Silhouette by Yukti" to help you elevate your performance levels and be your best.
She has been awarded the National Woman Excellence Award 2018 extended by Indo European Chamber of Small and Medium Enterprises. She is a mentor for many incubators supported by IIM Lucknow, BITS Mesra, IIIT Allahabad, etc. She is also an advisor and honorary member of the Nehru Yuva Kendra Sangathan under the Min of Youth Affairs and Sports, GoI, which works towards social development of youth.
Yukti's other ventures include Concept Exhibitions,. As a Reiki Master and a strong believer in karma, her spiritual bent urges her to bring out the same in her clients. Besides a few prominent childcare organisations, she actively engages with Angel Xpress Foundation, an NGO working for the education of lesser-privileged children.
She is a self motivated and self starter kind of operator. She has grown through ranks because of which grass root learning's become strong. She ensured that the things that disturbed her in any organization or she did not opine to them were changed or altered when she became the decision maker. People is her strength, she leads from the front. She has been in the Real Estate space for the longest. She has never limited herself to her defined scope of work. Given her inquisitive nature and a constant learner, she learned Legal, Government regulation, facility management. She never resisted change, Change is the only constant. She love learning from the youngsters and that helps her in out of box thinking. The easy road does not attract her, the tough one does.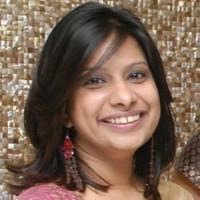 Malini brings more than 18 years of experience across talent management, business operations, continuous improvement, automation and strategy. She has an extensive 14 years of experience in all human resources functions including setting up talent management teams and processes.
Pursuits Enablement Leader, Global Delivery Services, Malini is responsible to strategize & plan operational strategies and long term plans towards operational excellence by driving improvements to the operational systems, processes and policies.
In her recent role with GDS Knowledge as Business Operations Leader, Malini was responsible for providing strategic and operational direction to the business. spread across Argentina, India, Poland and Philippines. She closely worked with EY Knowledge leadership to develop and implement talent and operations strategy and provide a bridge between strategic vision and operational readiness. She managed financial success of the service line through cost optimization and business growth and was responsible to achieve positive impact on people culture with innovative.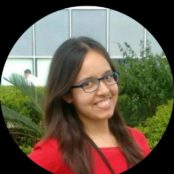 With an engineering background and 4 years of IT experience with a reputed MNC, I ultimately realized my passion for work that engages me in leadership roles, challenges me to utilize my skill of being empathetic to channelize other people's dream and more so have a job which makes me well versed with the business of the organization, a passion much more than working in a technical profile. Having also realized that I find solace in jobs that demand the usage of soft skills and make me coach people, I have decided to pursue HR as an HR is the sole guardian of the workforce in an organization. I am working towards getting my coveted college converted. However, currently I am working as an IELTS trainer since last few months because it helps me grow my soft skills and I feel contented to train students for an important examination.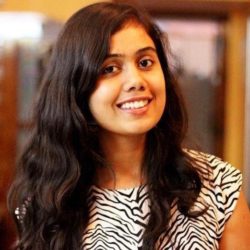 Subhanka is a storyteller at heart and a musician. At other times obsessed with numbers in her head.
Owing to her education in cultural studies at MICA, followed by her stint at Google India as the Diversity Champion and Google Give champion; today she is a strong advocate for 'Responsible Marketing' & recognizes this as a non-negotiable for brands today.
She has ~8 years of experience in transforming businesses into brands with deep consumer connect.
Her forte lies in building compelling brand experiences, product marketing, innovation and engaging narratives across various touchpoints within the consumer journey.
Currently at Appointy (US/Singapore based award winning company, partnered by Google), she works closely with the founder, as the marketing head.
At Unilever, she lead brand positioning and digital strategy for 20 countries in North Africa and Middle East. She reported to VP marketing NAMETRUB cluster.
At Google, she worked as a branding and performance manager for top US brands, while mentoring an entire vertical of campaign managers.
She hopes to build awareness and make Responsible Marketing a mandate for all brands. She is at the moment looking for opportunities to align her marketing skills with brands which are contributing to the economy and society in a significant way.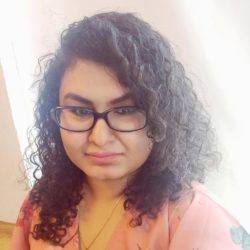 Industrial engineer with a passion for good systems and Japanese philosophies. An educator by heart, I love teaching science in a more engaging way to get more of them actively involved in Science. I'm also trained in TRIZ methodology and Design thinking principles.
My name is inayat dhanda and I hail from Ludhiana. I did my graduation in Media and Communicaton from Symbosis, pune and LLBfrom ILS Law School, Pune.
Then I did my jewellery designing from international gemological institute, Mumbai. Currently I am into curating Luxury Fashion Exhibition in Ludhiana. And into launching my jewelllery and clothing brand.
This is where I need help
I tend to take a lot of stress and fears and laziness keeps me in my shell.
Nivedita Garg, a passionate believer in human revolution, is an entrepreneur , founder of an NGO, and a proud mom to her angel . Originally from Banglore she is now happily married in Ludhiana since 5 years.
Founder of Joyful Parenting, A Parent & Child Development Centre.She loves puzzles,novels, globe trotting, and understanding human behaviour. This led her to pursue parenting programs from NLP, Yale University, UC San Diego, Harvard Graduate School and ISP.
An investor in Tier1 Digital, a digital transformation company in the Silicon Valley, she believes in this Software Company that offers Cloud based SaaS Solutions to the Farm management and Food processing businesses. Technology has advanced and so has the need for transparency in the food that we eat!
With Ek Vachan, she decided to support more women achieve their dreams by providing skill development in villages so they are given the opportunity to learn and earn for themselves- be independent!