Talk to me about men and I will talk to you of my dad. It's never too early to celebrate dads. Now that we have all social tools like Facebook, Instagram,Twitter and what not, we can celebrate them globally to make them feel divine. For fathers, future fathers or people who simply get a kick out of dad-and-daughter-kinda feeling, this article will surely grab your attention.
Of all sorts of men I have known, ranging from boys and brothers, boyfriends and uncles, papas and grandpas and everyone else in between, only FATHER has been the most fulfilling word I have ever fallen for.
I have read of dads like Garth Callaghan (author Napkin Notes), who being uncertain of his life made sure that his daughter Emma finds a handwritten note inside her lunchbox each day until she graduated. That's too good to be true but this dad actually did. Sadly, have also read of the narcissistic fathers who in the name of honor have hurt and tortured their daughters.So, this is a toast to the men who carry women with love and respect in their hearts, souls and minds.
Webster says – a father is the male parent of a child who shows the qualities (strength and courage) that men are traditionally supposed to have. However, I have lived with my own version of its meaning. My daeda was the first man in my life who introduced me to the world of men (even after 23 years in their marriage I have witnessed my dad dating mom with the same passion and zeal that they possibly had in their initial days of marriage in love, it was critical because it was to show me how a man should treat a woman every single day), to being a role model and of course being the gauge for all the other men who were to come in to my life there on. It was only with his adoration that I would validate myself, till today it has helped me internalize my uniqueness.
Surprisingly, it all did not just happen per our being daddy-daughter role plan. If I can remember, throughout journey, it was this unconditional love that he carried in his heart and his was always chest swollen with pride. As most caring dads are, Daeda was great as he was. He was not strong but he never stood back from giving me the chance to be brave, mommy always said he wasn't really a good decision maker but he trusted when I made my own; he made his own mistakes and let me make my own; he was too protective but taught me – you don't need a man to protect you. In fact, he was a balanced example of what it means to be a man.
It isn't about books and fables alone, not even of the movies – The Game Plan, Fathers and Daughters and Taken series, it is about life and love of a father that began even before I came into the world and stays even after he chose to leave before. From when he heard my first heartbeat tome uttering my first 'da-da', he was patiently watching me grow, along the way he molded me, broke me, mended me and made me into the woman I am. He did it all with utmost love and grace. We were not of all praises for each other until we started to understand each others world. I kept his words and he respected my world. In the process, we both grew up. Those moments are to be celebrated for a man who chose to love me beyond time and measure.
Ten years without his presence and he continues to rule my heart and life in parallel. He speaks to me but only through the teaching he had taught, he mentors but only through a handful of mentees who now look up to me, every night he makes it a point to listen to everything I have to say–from what I did with my favorite stuffy at home to something bizarre that happened at work. Till today on my diary notes, I often ask him to share stories from his own childhood, things I could relate to, things that made me feel like I was normal, or at least like him and that I was on the right path. He knows it all — I cherish all our moments together, in thoughts, in dreams, in sorrows and in gleams. This makes me want to raise a toast to manhood. To have had a father as the first man of my life.
I wish if all the daedas were the same, if they could ever think, what it would really feel like to have a child (especially daughters)? To watch them grow and learn the ways of the world. I am sure to us it has been a pure joy in the magic of life that we happened. And hence I celebrate him with a glass of wine.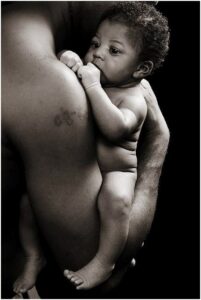 PICTURE Credit – Think Stock
Meet the author:
Naomi Rajan
A big fan of hardworking women. You can find me active and dynamic, decisive and haste. Love making friends and am a restless traveller. Unripe writer, aspires to be a mature one, you can find me scribbling write-ups on mostly my family.
Please note: The views, opinions and beliefs expressed by the authors in the articles on the blog are theirs alone and do not necessarily reflect those of Lean In India.