We are living in a world that is full of odds and obstacles created by the society but we all should learn how these barriers should never stop us to achieve our dreams.
Whenever I am stuck somewhere I always remind myself of the struggles faced by J.K. Rowling. She is my inspiration because her passion for achieving her dreams by struggling with the odds and facing troubled conditions is different. She takes her problems as challenges and fights to get over it. We all should take inspiration from her and learn from her struggles that we should never compromise with our goals.
J.K Rowling is the famous writer of the Harry Potter series. Her books entertained generations of people. The series is popular worldwide which makes her one of the richest women in Britain. But very few people are aware of her personal life and the obstacles in her professional life.
Rowling's childhood was far away from ease, her relationship with her father was rough and her mother's health was poor which added more strain in her personal life. She was aspiring to study at the Oxford University but couldn't make it. Finally, she did her Bachelor's in Classics and French from the Exeter University. She faced hardships back to back but never stopped herself from moving forward.
The idea of Harry Potter suddenly dropped into her mind while she was traveling by train. She went back home and was very excited to start this piece, but during the early phase of writing this book, her mother passed away. She got married in 1992 and gave birth to her daughter in 1993. She suffered a lot of domestic abuse and her husband threw her out of the house along with her daughter. She was a single parent without a job – depressive thoughts of suicide did go through her mind but despite all the negativity, she completed her first manuscript. Challenges didn't stop as she got rejected by 12 publishing houses when she was trying to publish her book. Moreover, she was told that this wasn't a genre which pays decently. Finally, Bloomsbury agreed to publish her book and from that day, she hasn't looked back.
She is now the role model for women around the world because she finds motivation from her darkest parts of life and gets inspired from this to achieve more. She achieved this position by her hard-work and by struggling with the odds. And we all should never stop ourselves from facing obstacles like her. The way she struggled, suffered and progressed, gave me the inspiration to write something on her story to motivate all the women out there because not many people know her life story.
About the author: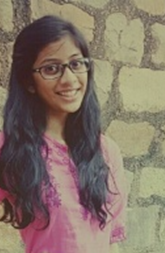 Simran Kashyap,
Content Writer, Lean In India