I was sitting in the coffee shop waiting for people to turn up for the meeting . This meeting was my community meet up for Lean In India – Events Circle . I had been anxious lately about an event I wanted to organize for women in our society who are on a career break. However, I was unsure of reaching out to such women . I wanted to do justice to them and honestly, I was scared since I had never catered or interacted with this section of our society. I understood the need and the importance of such an event , but I didn't understand how to actually reach out to them . I had to truly Lean In , into my fears so as to help these women Lean In. With all that on my mind, I was in a different mental space . And then three ladies from totally different background walked into the coffee shop for the meeting. Sanya was my age and was new to Lean In India , besides being a product of our previous summit . Aanchal and Manishree were however , a lot more experienced than we were and had over a decade of corporate experience. Aanchal was one of our enthusiastic volunteers from the summit, whereas Manishree was already leading the Content Writing Circle for Lean In India . We sat down to jot down our ideas for the event . And what followed in the next two hours was enough for me to Lean In into my fear without even realizing it consciously . We talked about what exactly needed to be done , how to reach out to such women , what all partnerships we should have in place and how we can actually make a difference . At the end of these discussions, each one of us felt a connection, which grew over the next four months.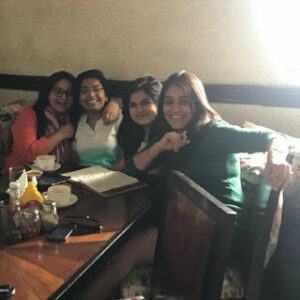 After getting back home from that meeting, each one of us had a vision and the dream to chase . But we were skeptical as to how much input we will be able to give , given that each one of us had a full time job and our own set of family commitments . Today, what feels like a cake walk was actually weeks of prioritized time management and commitment to a goal. A goal to actually impact lives of these women and spark the change that would last to become a fire of revolution.
Each one of us lived in different corners of the Delhi and worked 9 hours on weekdays . So we met on the weekends and worked late in the night on weekdays . Our schedules magically synchronized , but we were still panicking over excels , stories and participation. We were scared , but we did it anyway. We were tired but we picked each other up in moments of restlessness and negativity.
And as they say , Murphy's Law played it's magic on us . Each one of us took turns on being unwell but still available for each other to Lean On . And trust me that includes fractures , sinus and weeks of fever .
But none of that could stop calls during office lunch breaks , weekend work sessions , late night delegation and emailing.
Six weeks into the project , we realized we were cheering on each other's work and our friendship. Friendship that went way beyond this project and the cause that we all felt deep within. But the best part was indeed loving each other with under eye dark circles and smiles that were not plastic and fake.
A month before the event , we were freaking out even more on whether people will actually turn up for the event or not . We had panelists and speakers from organisations like Shell Lubricants , SPJIMR , Linked In and RBS , and we were still thinking whether we will be able to create an impact or not . But that happened . We had a massive response of over 250+ candidates and a decent amount of them actually turning up at the event and getting jobs. Who knew the event would exceed our expectations ? It exceeded our expectation and filled us all with a satisfaction that cannot be replaced or relived . It can only be cherished in the memories of those long heart to heart conversations , long taxi rides back home and hugs that became home.
And they say , women don't support other women. We do and we Lean In for our families , our friendship and for actually working on the cause that connects us all .
Friendships that change the world together ! Who run the world ? GIRLS!
About the author: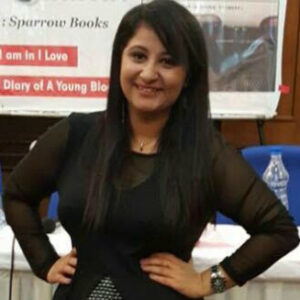 Rashmeet Kaur
Co-Founder & Chapter Leader
A Mechanical Engineer by choice , I believe in breaking the stereotypes against women in heavy industry with my example . I have been Leaning In and changing lives for over 3 years now . I am a very opinionated woman and I don't shy down in penning my thoughts to stir a revolution
Please note: The views, opinions and beliefs expressed by the authors in the articles on the blog are theirs alone and do not necessarily reflect those of Lean In India.